Skip to content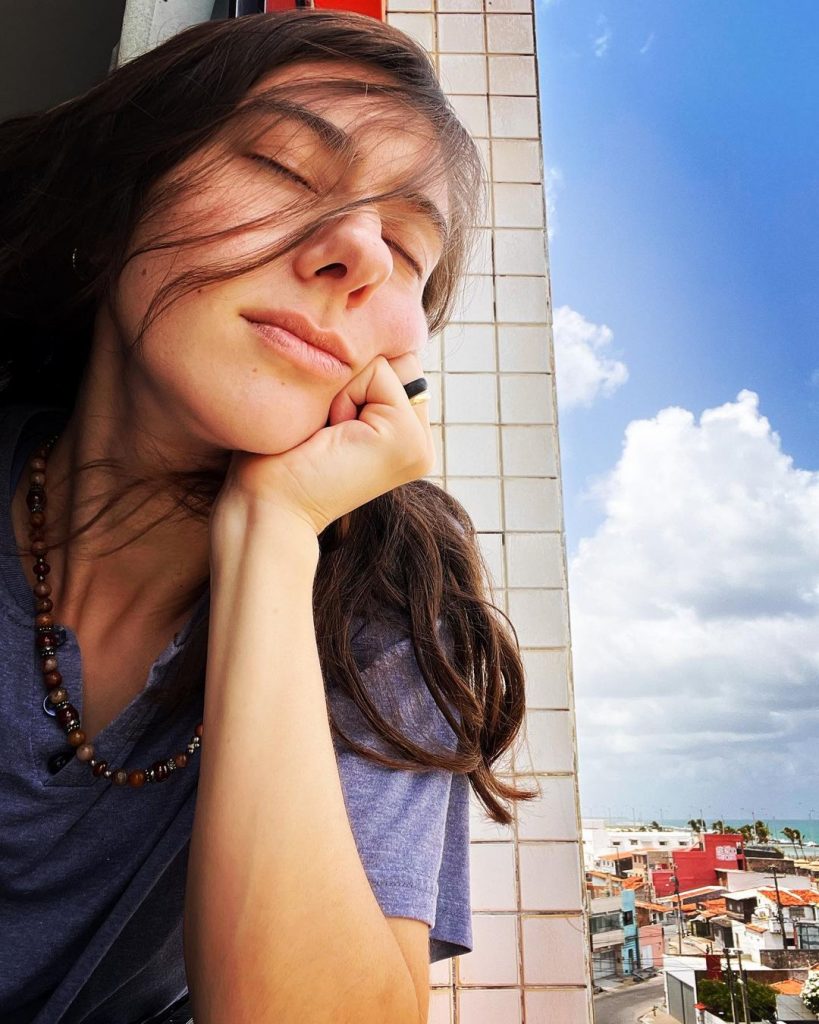 Haley Isadora is a singer, composer and music educator who resists categorization. Originally from Massachusetts, she divides her career between the US and Brazil (especially Natal/RN and São Paulo/SP).
In 2021 she completed a master's degree in Jazz Composition and Arranging at the University of Massachusetts, Amherst.
Her first album "Undercurrents," a duo with pianist Molly Flannery, features Haley's visual art. The physical CD can be ordered through this site, and the music can be heard on streaming platforms.
Desafiadora de gêneros, Haley Isadora é cantora, compositora e educadora de música. Originária de Massachusetts, ela divide sua carreira entre Estados Unidos e Brasil (especialemente Natal/RN e São Paulo/SP).
Formou-se mestra em Composição e Arranjo de Jazz na Universidade de Massachusetts, Amherst em maio de 2021.
Seu primeiro álbum "Undercurrents," um duo com a pianista Molly Flannery, está disponível em todas as plataformas digitais. O disco físico, para qual Haley fez a arte visual, pode ser encomendado por este site.